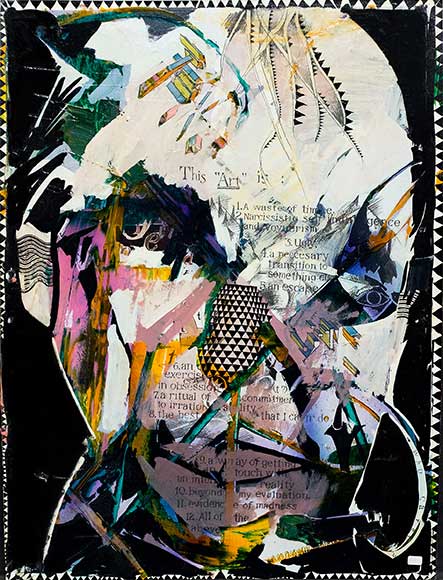 Barron Storey returns to Anno Domini for his 8th solo exhibition: "The Illustrious Barron Storey." This survey includes selected commercial illustrations created over a 40 year span as well as personal drawings and paintings from Barron's renowned journals.
Barron Storey (born 1940, Dallas, TX) is an American illustrator, graphic novelist, and educator. He is famous for his accomplishments as an illustrator and fine artist, as well as for his 30+ year career as a teacher.
He trained at Art Center in Los Angeles and under Robert Weaver at the School of Visual Arts in New York. A commercial illustrator since the 1960s, Storey's clients have included major magazines such as "Boys' Life", "Reader's Digest", and "National Geographic." His cover portraits for "Time" of Howard Hughes and Yitzhak Rabin hang in the Smithsonian's National Portrait Gallery. His giant painting of the South American rain forest hangs in New York's American Museum of Natural History, and a 1979 rendering of the space shuttle commissioned by NASA, the first official painting ever done of it, hangs in the Air and Space Museum on the National Mall.
As a book illustrator he has done cover illustrations for the Franklin Library classics, "War and Peace", "The Good Earth "and "Stories by Sinclair Lewis"; as well as the covers of "Fahrenheit 451 "by Ray Bradbury for Del Rey / Ballantine; and, most famously, the 1980 reissue of "Lord of the Flies" by William Golding.
Storey has also published many comics and graphic novels, including "The Marat/Sade Journals" (Tundra), which was nominated for an Eisner Award, Neil Gaiman's "The Sandman: Endless Nights" (DC/Vertigo) which won an Eisner, "Tales from the Edge #1-10," Barron Storey's "WATCH Magazine" (Vanguard), and "Life After Black" (Graphic Novel Art). Not only has he been the teacher of comic giants as Kent Williams and George Pratt, but he was also a key inspiration for artist/illustrators Dave McKean, Bill Sienkiewicz, David Mack and David Choe.