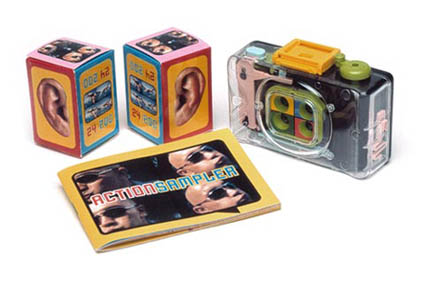 LOMO ActionSampler $30.00 USD

Action Sampling: one shot - a series of four images

The ActionSampler is an incredible 4-lensed photo-photo-photo-photo camera that neatly dissects a second into four parts and then re-assembles them to create something entirely new. The right camera for the right situation. A camera for capturing action moments. Normal 35mm film - normal processing!