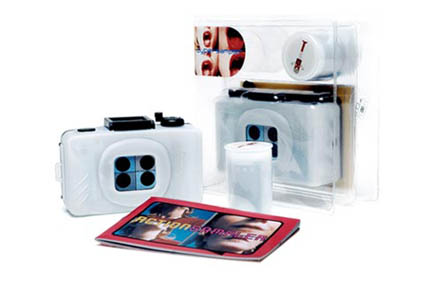 LOMO CyberSampler $30.00 USD

Cyber Sampling: one shot - a series of four images

This little beauty is the NEW IMPROVED incredible four-lens-photo-photo-photo-photo CyberSampler. Available in two sexy new surfaces. With one shot you get a series of four images on one print & a macro-movie to be relished online! (if you process at the Lomo labs with our caged swiss scientists) Now even more robust, ultra-heated and, in its awesome packaging, the ideal gift.